Chiefs Island in the heart of the Okavango Delta is pure wilderness and a land of incredible beauty. Vast open seasonal floodplains with palm tree islands. Herds of animals roaming free and wild exactly like they have for thousands of years. Unspoiled scenic beauty that stretches as far as the eye can see. To experience this and to have it all to yourself to enjoy is pure magic! The recent C4 photographic workshop to Chiefs Camp offered our guests exactly that. This is my favorite destination in Africa.
Nikon D3s | 400mm (200-400mm) | 1/640sec at f/5, ISO 1600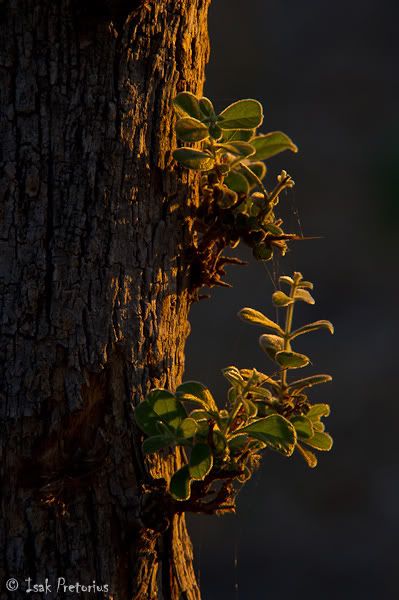 Nikon D3s | 290mm (200-400mm) | 1/60sec at f/16, ISO 800
Our photographic workshop was a great success, especially because we're such like-minded people, having a lot of laughs together, and enjoying the good photography and nature experience that this wilderness had to offer. Game viewing was fantastic with great sightings of the general Delta game, the big five, and a rare glimpse of a leopard carrying a week old cub. This leopard is close to camp and very accommodating towards photographers, a beautiful poser. We are looking forward to seeing her more during the upcoming safaris to Chiefs Island. Although we didn't do serious birding, we unofficially tallied more than 130 species for the trip. This included numerous lifers for most of the guests.
Nikon D3s | 200-400mmf/4 | 1/640sec at f/5, ISO 1600
Chiefs Camp is tucked between beautiful big Jackalberry, Sausage and Apple-leaf trees on the edge of the actual island, overlooking a seasonal floodplain. The camp has recently been renovated and the accommodation, food and comfort that the camp offers are exceptional. It's easy to see why this camp has been voted the best lodge in Botswana for three years in a row now!
Rufous-naped Lark Display
Canon 1D Mark IV | 600mm | 1/2500sec at f/4, ISO 320
As a photographic safari our objective was to get top wildlife photos as much as it was to experience this untamed wilderness. Chiefs Island delivered superbly in both categories. Apart from the good photography, we also extended our experience into the air with a flip in a helicopter over the Delta, and an afternoon's mokoro experience on one of the main channels in the Delta.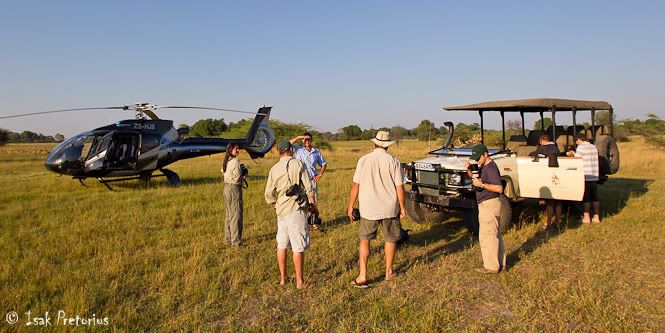 Okavango Delta Helicopter Experience
Canon 1D Mark IV | 16mm (16-35mm) | 1/1000sec at f/8, ISO 400
Canon 5D Mark II | 78mm (70-200mm) | 1/2500sec at f/8, ISO 1000
Thanks to all our guests, my co-host Albie Venter, our drivers Ishmael and Sky, and all the staff at the camp who made this such a memorable experience for all of us!