Finding your best photographs quickly and easily is essential for any serious photographer. This becomes increasingly important if you have a large photo library. In all the popular workflow packages that photographers use these days, the star rating system is the standard method to distinguish between exceptional, good and average photos in your library. It can be overwhelming and very time consuming to search through thousands of photos when you are looking for your best ones. The objective with star rating photos is thus to filter to a manageable number of photos for each star rating value, rated carefully through your personal well-defined process.
The physical process of star rating photos is relatively simple and can be done with ease in all the popular photo management software packages like Lightroom, Aperture, Bridge or Breezebrowser. In Lighroom, for example, I press the 1, 2, 3, 4, or 5 button on selected photos to rate them. To remove the rating I simply press the 0 key again. The biggest problem I have found with the star rating system when looking at our guests' rating process is when the standard for the different rating values are not well defined by the user, they end up getting confused about the rating value, and that results in many over and under rated photos.
I've come up with my own simple and effective star rating system which requires minimum effort but provides me with the search power that I require to find specific photos. If you tend to take a lot of photos then it becomes increasingly important to follow a process to quickly rate the best photos and eliminate the unusable photos. You can save yourself a lot of time if you never have to look at any unusable photos twice. The most important initial objective for me when downloading new photos is to rate them. I "develop" the photos much later in my workflow, when I have time, usually only when I need to submit photos somewhere or when I create a collection of photos.
My process works as follows: While I download my images into Lightroom, I start going through them one by one, judging their usability. Photos that are technically correct and properly exposed I mark as 1-star, and photos that are striking and worth another look I mark as 2-star. After I've gone through all the downloaded photos, I delete all the photos that have not been marked with any star values. At this stage I've optimized my effort by getting rid of the unusable photos, but also rating the striking photos as 2-star so that I have a manageable number of photos to search through when I want to see my best work.
The second step is to look through all my 2-star photos. Now I'm looking for striking images that are unique and that have "something special" about them. I mark those images as 3-star: they are typically the ones that I recon stand a good chance to do well in a competition for example. I would also make sure that I keep a maximum of three photos within a series of very similar photos.
The grading standard between 1, 2, and 3-star photos is thus very simple and straight forward, but if you have a large photo library you might still have too many 3-star photos to search through to find your best photos. Now we have to rate the best of the best. My next step is to look at all my 3-star photos within one-month timeframes and rate the best 3-star photo as a 4-star. Thus, within any year timeframe I could have more or less twelve 4-star photos for that year. The last step is to select the very best of the best by picking the best 4-star photo from a one-year timeframe and rate it as a 5-star photo. The 5-star photos are my very best photos, and after a career of photography I might only have a handful of 5-star photos. If someone wants to see my best photos I could show them the few 5-star photos, but also the larger collection of 4-star photos which have been carefully selected but that is small enough not to overwhelm the viewer.
My grading standard is:
1-star: sharp, correctly exposed and usable
2-star: the same as 1-star, but it has something special about it, e.g. great light, action, behavior or a unique species
3-star: the same as 2-star, but the photo is unique and draws your attention
4-star: the best 3-star image within a 1-month timeframe
5-star: the best 4-star image within a 1-year timeframe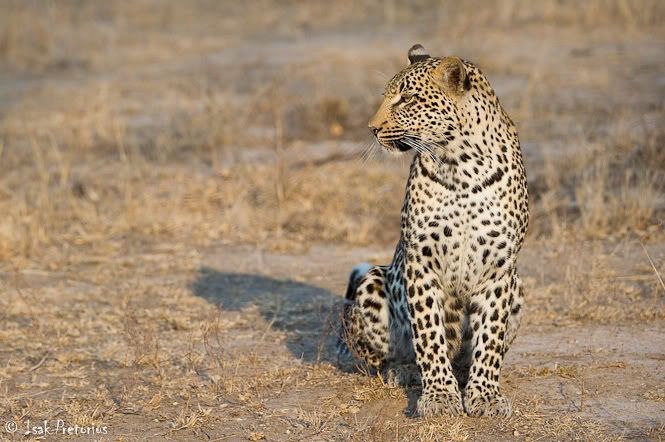 Greater Kruger, South Africa
Nikon D3s | 270mm (200-400mm) | 1/800sec at f/5.6, ISO 400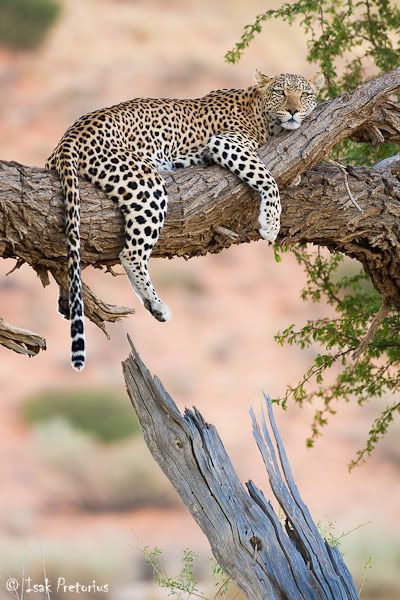 Kgalagadi Transfrontier Park, South Africa
Canon 1D Mark III | 300mm f/4 | 1/320sec at f/4, ISO 200
Canon 5D Mark II | 70-200mmf/2.8 | 1/1250 sec at f/5.6, ISO 400
Mashatu Game Reserve, Botswana
Canon 5D Mark II | 600mmf/4 | 1/50 sec at f/7.1, ISO 1250
Mashatu Game Reserve, Botswana
Canon 1D Mark III | 24-70mmf/2.8 | 1/160 sec at f/4.5, ISO 2500
Typically, if you've collected 50,000 usable photos over 12 years your star rating breakdown could be as follows:
1-star: 45,000 photos
2-star: 5,000 photos
3-star: 500 photos
4-star: 144 photos
5-star: 12 photos
Star rating photos adds a lot of value to my photography on many levels. It depends however on my decline to follow my process diligently, but I can now, with minimum effort, enjoy my photography so much more! I hope this blogpost will help you in formulating your own process to make the most of your photography!
- Isak