Crossing the Mara river is the most dangerous time for the 1.5 million wildebeest that migrate over the grass plains of East Africa. Not only is the river full of big hungry crocodiles but it is also deep and fast flowing. Many wildebeest die from drowning or swallowing water. During a large river crossing some sort of frenzy starts where the wildebeest get bewildered, often jumping straight into the water from high cliffs, sometimes even on top of each other. I tried to capture the mood and different approach each one has to enter the water.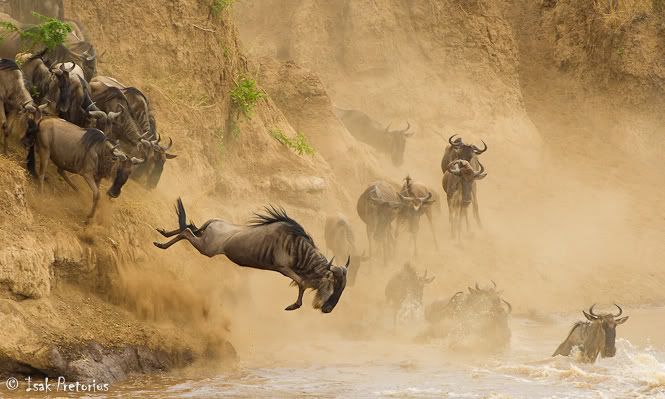 Maasai Mara National Reserve, Kenya
Nikon D3s | 200-400mmf/4 | 1/640 sec at f/8, ISO 800
This photo is part of portfolio of mine on the Masai Mara in Kenya featured in a leading South African outdoor magazine
Weg/Go!